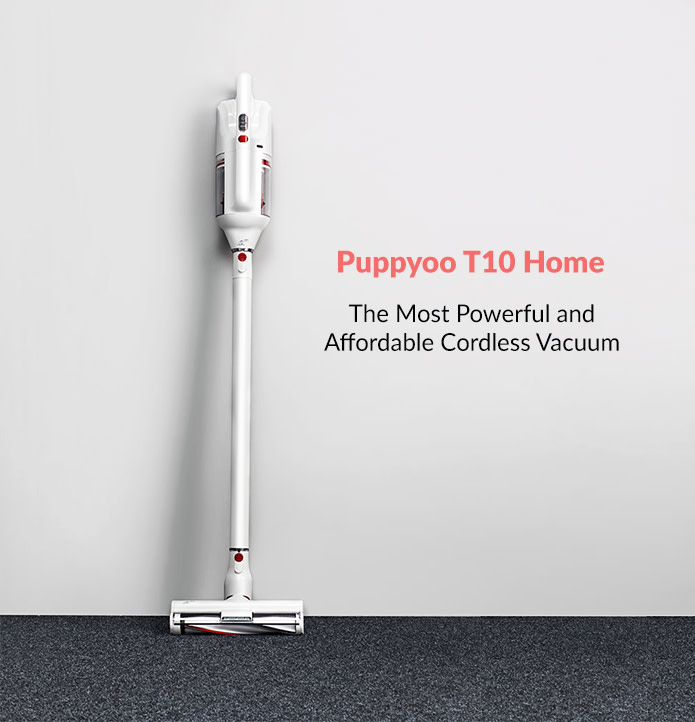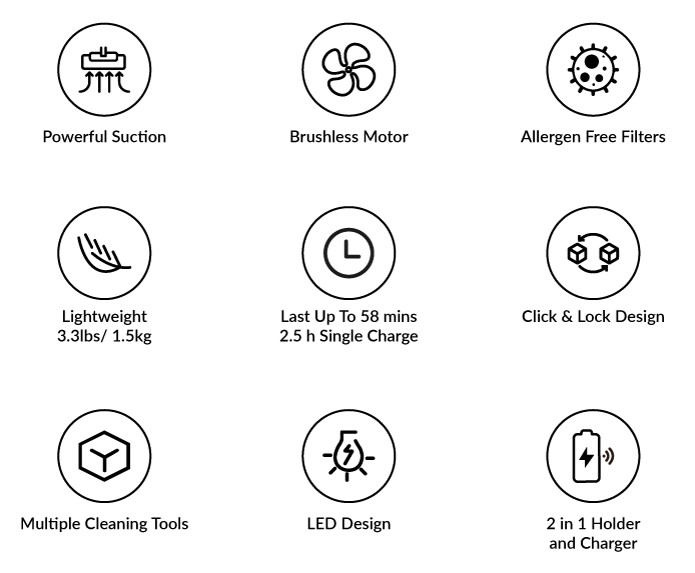 With a quiet and powerful brushless motor that boasts up to 115,000 rpm, the T10 Home cordless vacuum delivers robust suction power for up to 58 minutes. It weighs at just over 1.5 kg (3.3 pounds) for a swift and easy cleaning under couches and in corners. It's your best choice for home cleaning.
The Unboxing Review
"The Puppyoo T10 Home has replaced all my vacuum cleaner and I never looked back. Honestly, it's really hard to find any shortcomings with this device. Using it for more than one month I can easily recommend the Puppyoo T10 Home to anyone." — Techline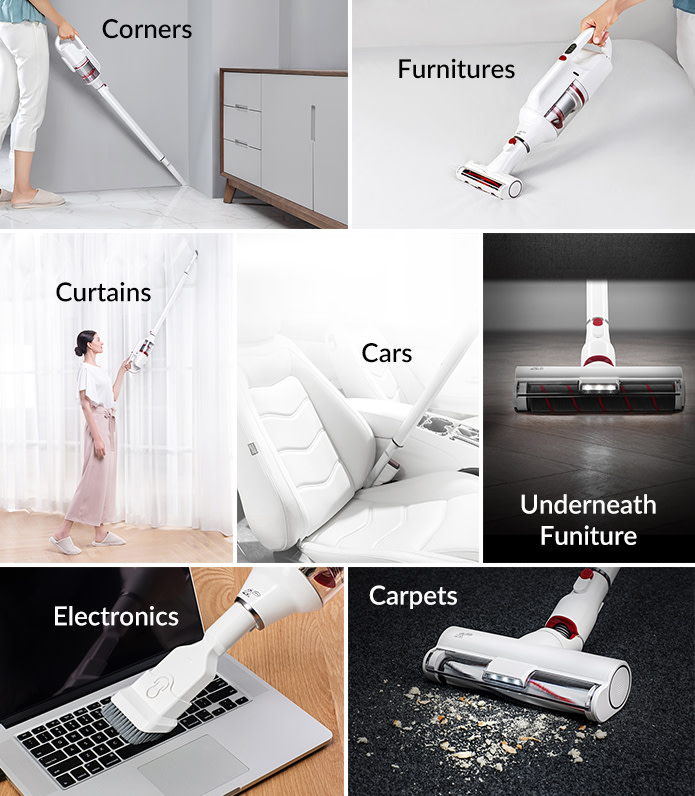 The Puppyoo T10 Home can meet all your cleaning needs. Simply switch the heads when cleaning between your carpets, floors, beds, sofas, furniture, keyboards, or even cars. One machine solves all your needs!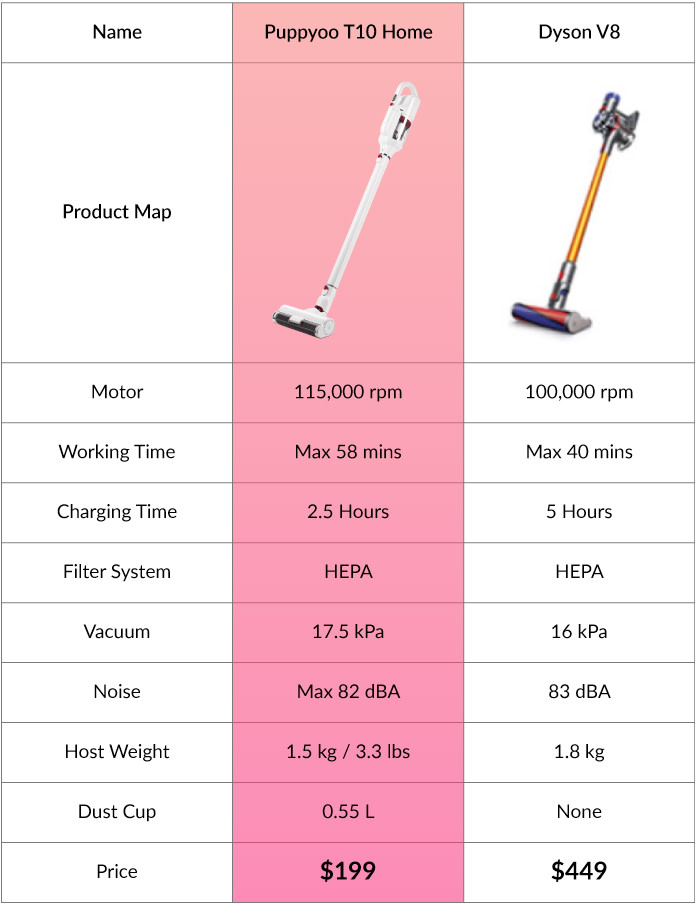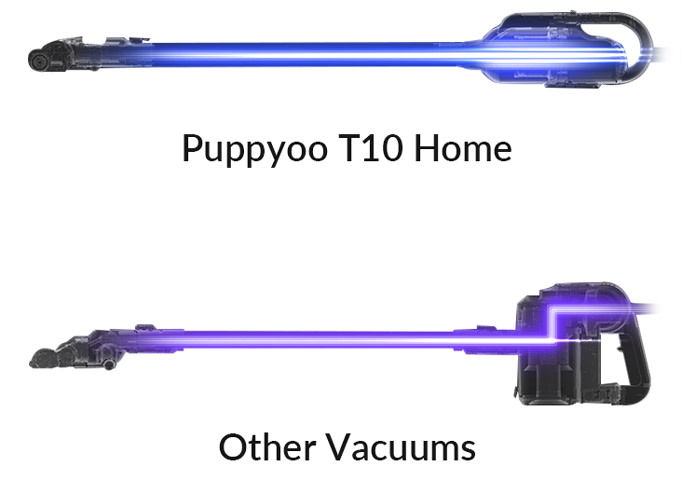 T10 offers a powerful cleaning performance with a brushless motor spins up to 115,000 rpm, it has the ability to function as both a handheld and stick vacuum, allowing users to clean a variety of areas. With the Straight Wind Trajectory Design, T10 suction power reaches 250 watts, an increase of 15% than the previous vacuums.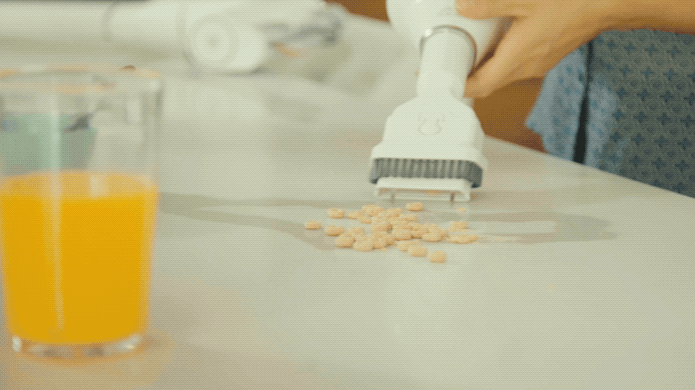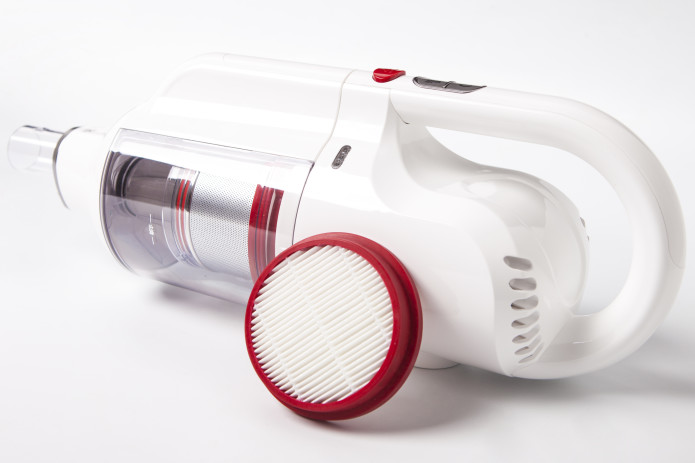 With a 0.55 L large dust chamber with HEPA filter, T10 will help you to remove mites, pollen, and allergens from your home. It helps to relieve the reaction of Allergies. The HEPA filter can be cleaned with the small brush supplied.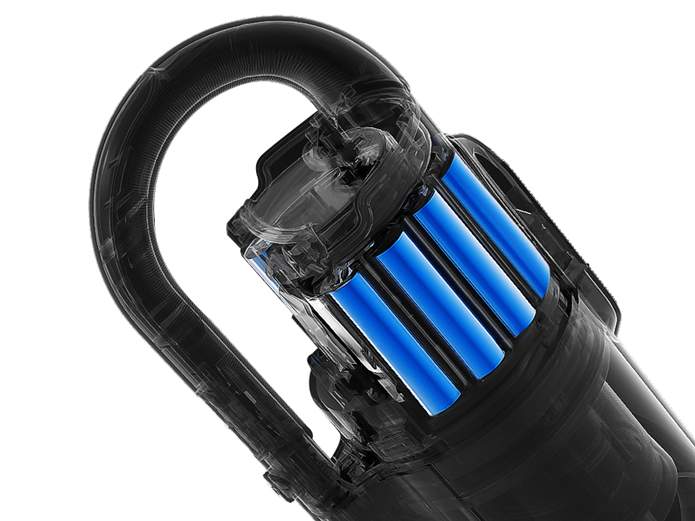 This lightweight cordless vacuum takes the only 2.5 hours to charge fully. The battery gives you about 58 minutes of vacuuming time in normal mode for a space of 3800 square ft (400 square meters), and 15 minutes in maximum mode.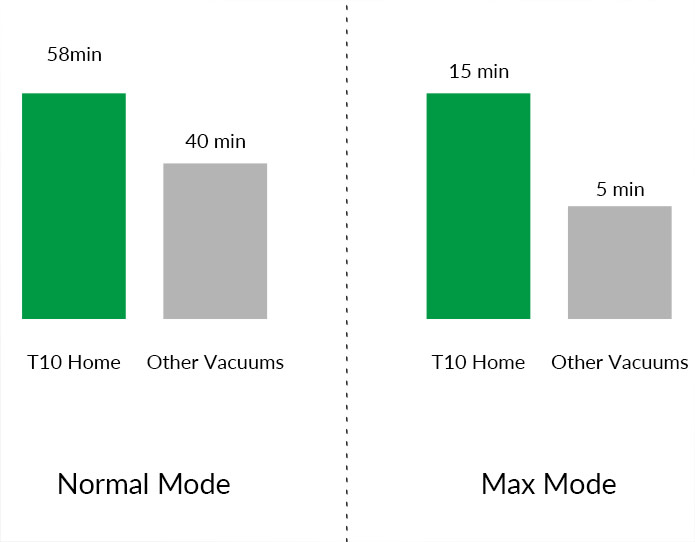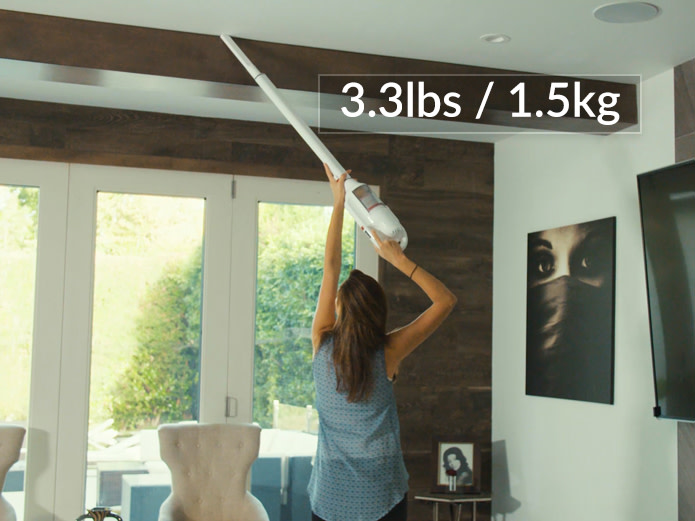 T10 Home's main machine weights only 3.3 pounds / 1.5 kg.The lightweight makes it easy to maneuver, both on the ground and when reaching above your head to suck up those ceiling cobwebs or curtains.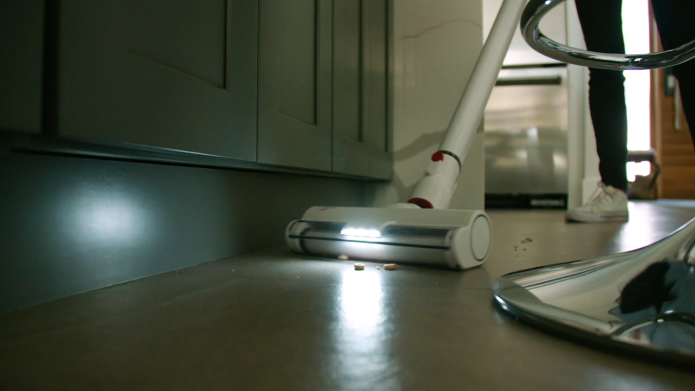 Built-in LED sensor light automatically illuminates any dark corners to allow you to clean at night and get the blind spots under the furniture. The low angle lights help you detect dust easier to you can clean better.

With the magnetic wall mount and charger, T10 can be docked and charged all while being lifted above the ground and out of the way. With its fast charging charger, fully charge the T10 Home in just 2.5 hours.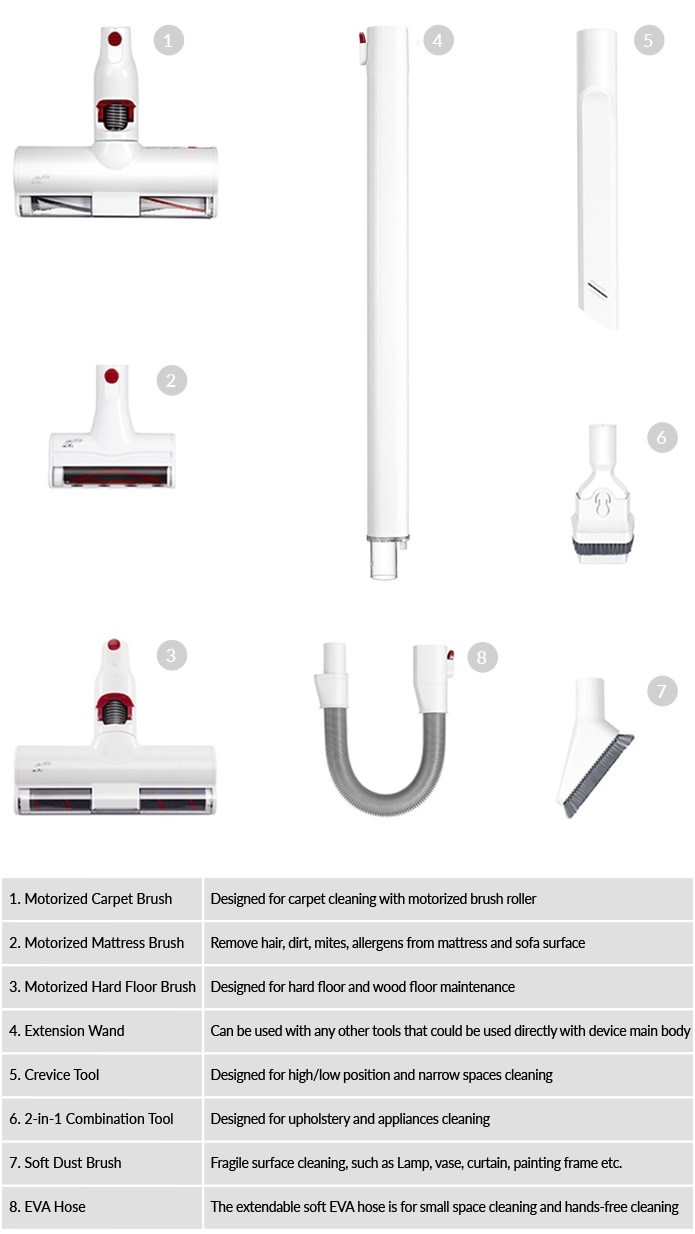 Its modular device comes with a variety of attachments that optimize it for various cleaning tasks. Simply click and lock to switch between roller heads, you can use T10 to clean all kinds of surface.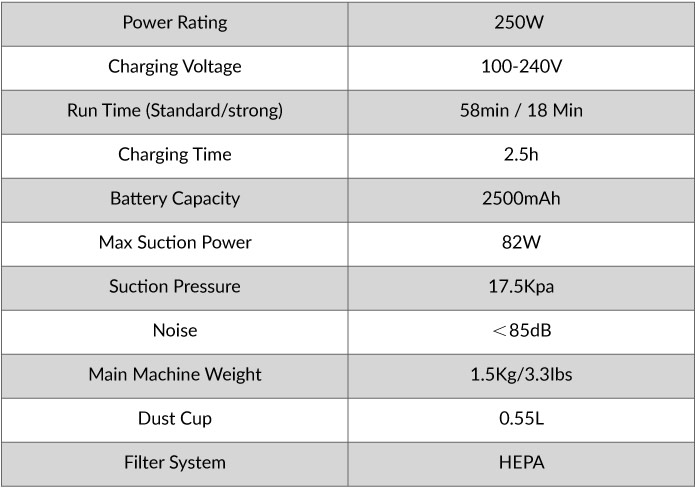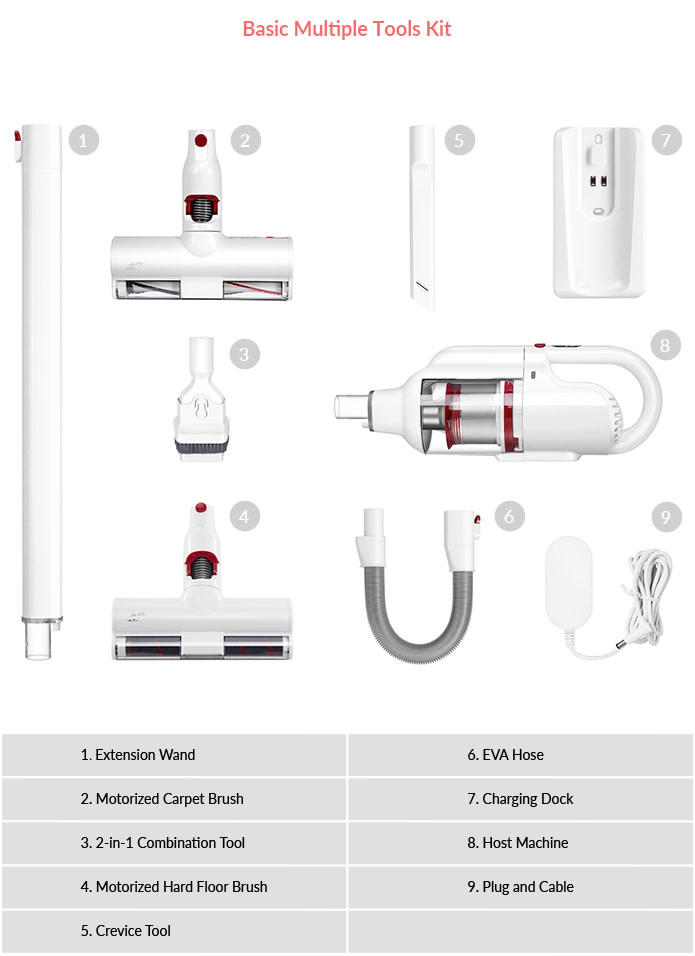 *The pack only comes with ONE main motorized brush, you can choose either Motorized Carpet Brush or Motorized Hard Floor Brush.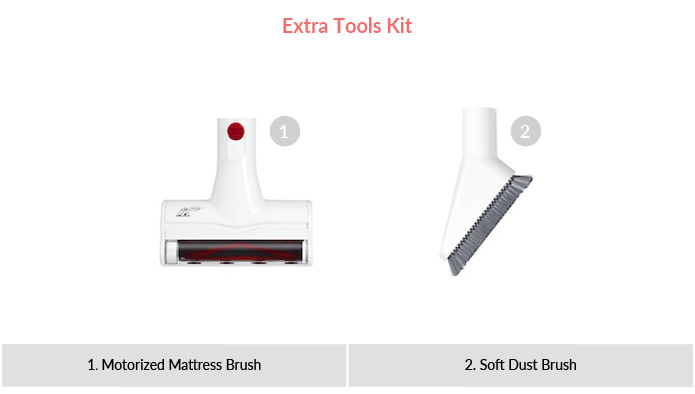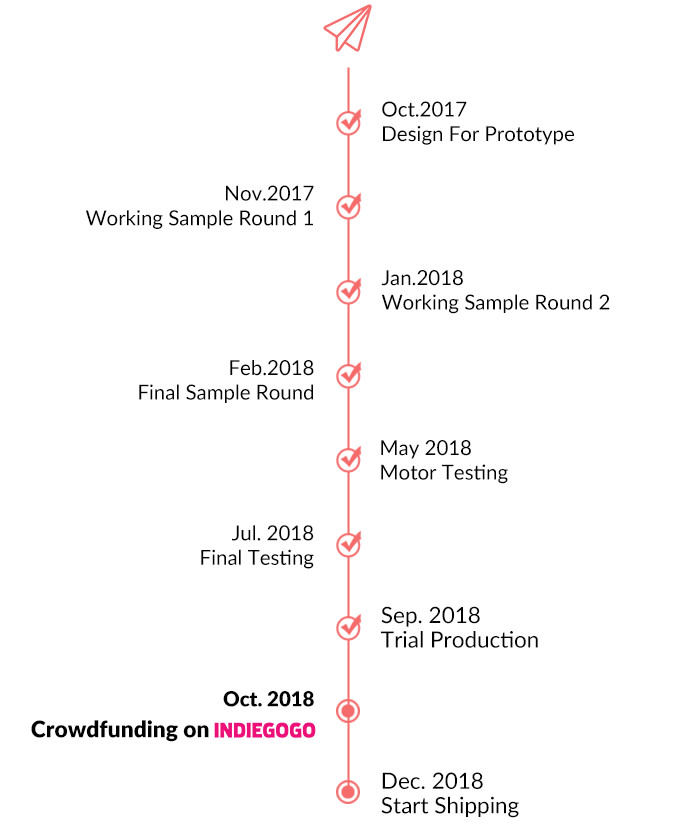 As the founders of Puppyoo, we have more than 20 years of experience in the vacuum industry. We hold a comprehensive understanding of the vacuum supply chain. As homeowners, we know a house requires daily cleaning and upkeep. We've designed a highly efficient and convenient vacuum to clean your home and free up more time for you do what you like. Our vision is to deliver a high quality, affordable vacuum to every home.

Puppyoo was founded by a group of experienced designers, product developers, and supply chain managers. After a ton of hard work and improvement, we are able to assess and mitigate all the foreseeable risks and challenges. Before launching our project on Indiegogo, we have already conducted two pilot productions as well as send our products to friends and professional photographers for testing and reviewing. We have improved the deficiency of the product design based on their feedback and suggestions.
Apart from that, we've also built out a specific plan for our manufacturing process. So we have confidence in shipping the Puppyoo T10 Home on time. If there are any changes due to materials, suppliers, or unforeseen events, we'll ensure that we keep each of our supporters fully updated. Now, we had finalized the trial production and are ready to start the mass production, but we need your support. Your support not only gives us the ability to start mass production and build the best products we can imagine but allows us to continue to work on new ideas.