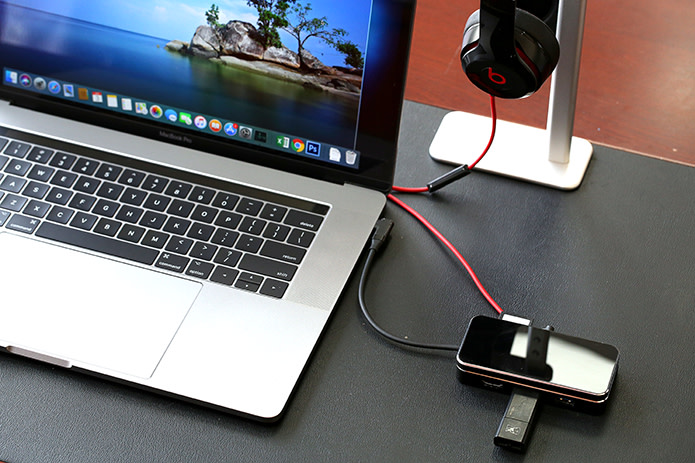 Macbook Pro is stunning, it has a lot of ground-breaking features, but you need multiple dongles to take advantage of many of them. Buying all these dongles from the Apple store can be costly, not to mention it is a hassle to carry so many things. That's why we set out to create the Miizer Hub, the best wireless charging Type-C Hub to unlock the unlimited possibilities of Macbook Pro and other Type-C devices.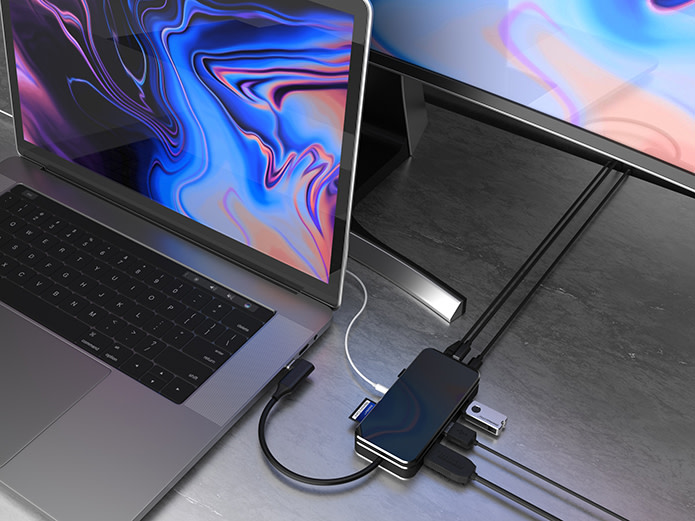 Miizer Hub is the only Type-C hub you will ever need, featuring ports for HDMI, two Type-Cs and two USB-A, along with SD, MicroSD, 1GB Ethernet, and 3.5mm headphone jack, which will allow your iPad Pro to connect to anything you can think of. It also works with other devices with Type-C ports including Macbook Pro, Surface Go, Android Phones etc, allowing you to unlock all the features for your devices with Miizer Hub.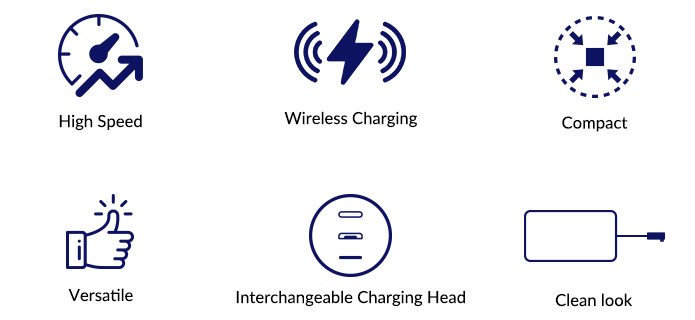 Unlock All Possibilities Of Macbook
The Miizer Hub works with your computer that features Type-C ports, including new Macbook Pro, Microsoft Surface Go etc. When more and more devices compromises functionality for looks, Miizer Hub provides all the ports you need and more. At the same time you can maintain the clean look of your device as it is.
Wireless Charging for Apple Watch & iPhone
Just when you thought that Miizer Hub already has a lot of features, it can do even more. Miizer Hub also features wireless charging functionality for your new iPhone and Apple Watch, this is the true multi-tool that you need to have.
Turn Android Phone Into Workstation
Mobility, productivity and practicality are crucial elements for those who are successful. Thanks to the great TV-out features a lot of phones have nowadays, simply use Miizer Hub to connect your Android phone to a monitor and instantly transfer it into a computer powerhouse.
Interchangeable Charging Heads For Other Phones
Even if your phone doesn't have wireless charging functionality, we still got you covered, Miizer Hub comes with interchangeable magnetic charging heads for your other phones to charge. Regardless of what type of phones you are using, when it comes to charging your phone, this has you covered.
Ultimate Connectivity
It includes ports for HDMI, two Type-Cs and two USB-A, along with SD, MicroSD, Ethernet, and 3.5mm headphone jack, which will allow your devices like Macbook Pro or iPad Pro to connect to anything you can think of. With all these I/Os crammed together in one, it satisfies all your needs!
Use it With iPad Pro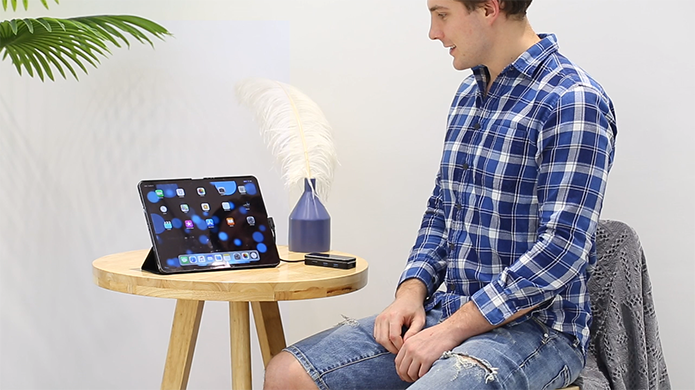 With Apple products we know it is as much about form as it is about function, and the Miizer Hub matches the new iPad Pro's industrial design for one seamless look.
Great Flexibility
Hubs that connect directly to the Macbook Pro or iPad Pro without a cable can sometimes cause damage to the port if snapped off with force. With Miizer Hub, we've designed a cable with more flexibility, so you don't have to worry about it snapping off and destroying your Type-C port.
Removable Charging Pad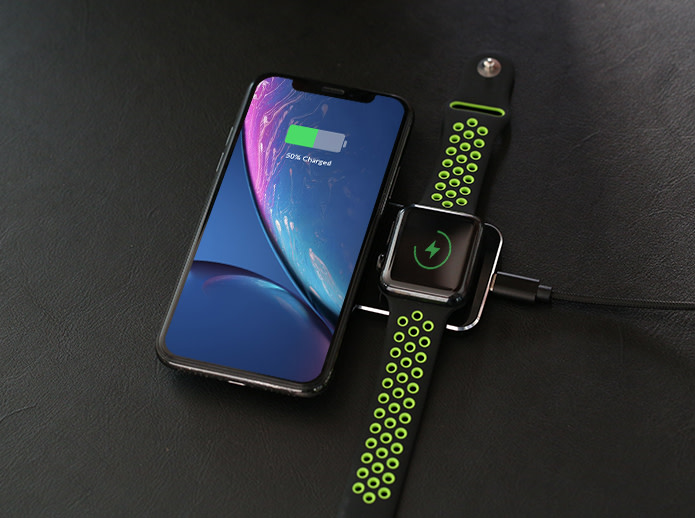 Nope, we are not done yet. The wireless charging pad is actually removable, so if you just want a thin, small charging pad on your desk, the Miizer Hub is your best choice.

Use Miizer To Wirelessly Charge Your iPhone & Apple Watch
Use Miizer's Magnetic Charging Port To Charge Other Phones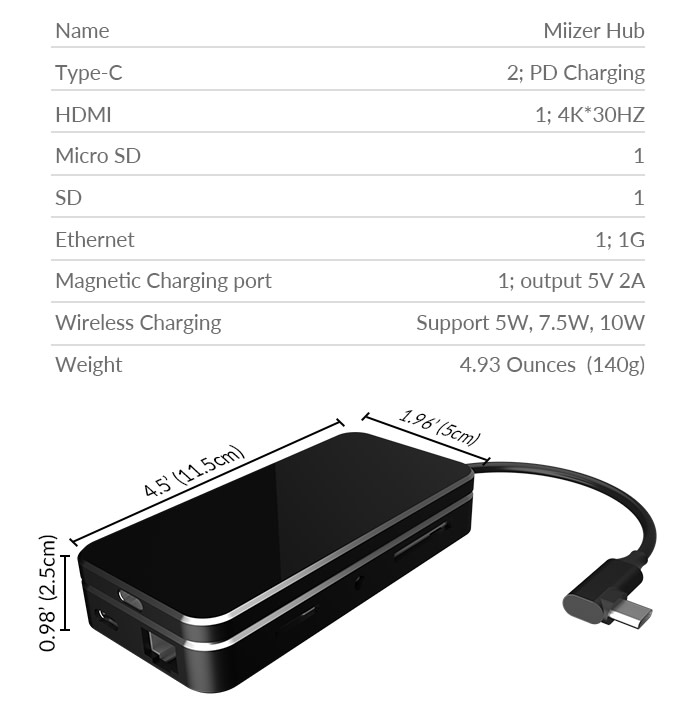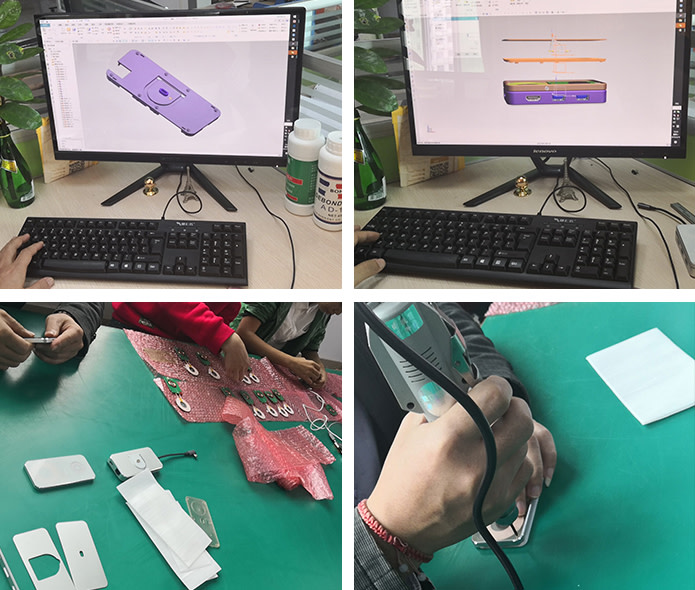 Starting a brand new project is not easy, because we really love the new iPad Pro and at the same time we are aware of the fact Type-C port is without a doubt the future, that gives us such a mission to make the perfect hub for it. After numerous sleepless night and hundreds and thousands of scratches, here we are, the Miizer Hub.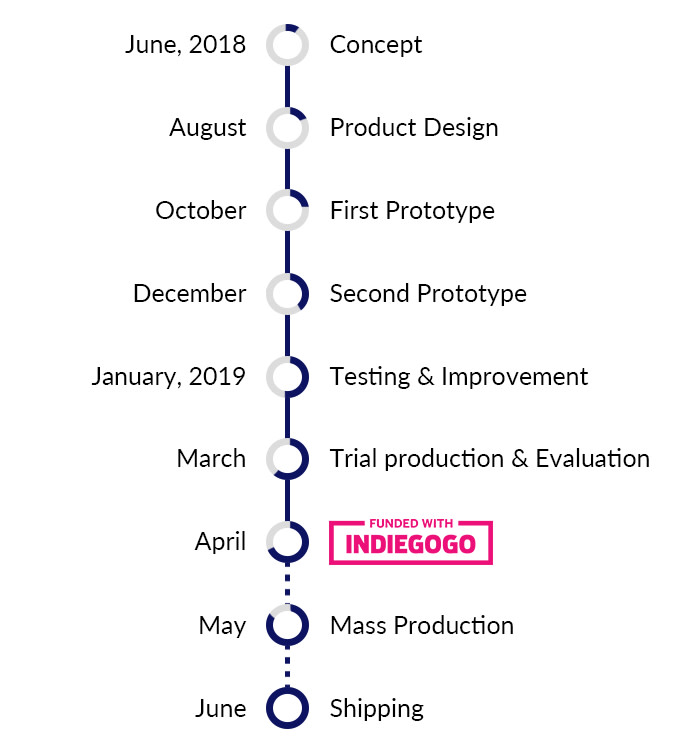 Miizer is a consumer electronics firm founded in 2016 with the objective of bringing consumers affordable and high-quality peripheral devices with the latest technologies. At Miizer, we strive for excellence in product development through innovative and creative approaches, providing thoughtful and effective solutions for everyone.

We are confident that we can send the Miizer hub to our supporters on time. Before establishing the Miizer, our team members are veterans in production. We know all the processes for mass production. We also have a good command of logistics. Before we launch the Miize hub, we have completed the modification of the mold and sent it to the media for feedback. During the crowd-funding period, we will make a few minor modifications and adjustments based on the recommendations. To ensure that you receive the perfect hub, we will perform the most rigorous production, quality control and functional testing.
Although there will always be inevitable accidents during the mass production phase, we will always keep pace with you and release updates in time to maintain our brand reputation.